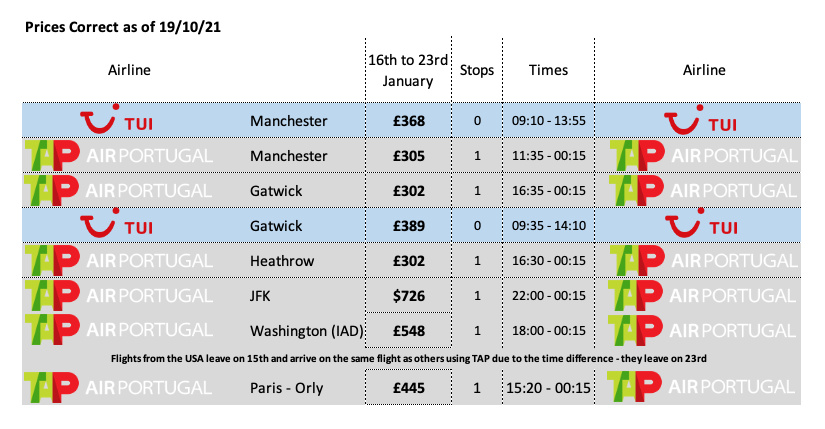 There is only 1 carrier currently providing direct flights to Sal from the UK, Tui. However, they fly from Gatwick, Birmingham and Manchester. That means you can normally come out to Sal on a direct flight on a day that suits you.
In addition to that TAP (air Portugal) fly from Lisbon every day. You can leave from any airport in the UK, arrive in Lisbon and take the ongoing flight. TAP normally have a connecting flight leaving Heathrow at around 18:00 hours and Gatwick at 16:30.
TACV (Cape Verde's National airline) naturally travels to the islands and is expanding the number of airports they fly from all the time. However during the pandemic they have restricted operations. Previously they had flights from Boston and other American cities.